Don't miss this FREE Food Allergy Symposium brought to you by Carolina Asthma and Allergy Center on Saturday, August 13!
Carolina Asthma & Allergy Center presents Food Allergy Symposium
Saturday, August 13, 2016 from 1 – 3 p.m. at The Mint Museum, 2730 Randolph Rd. in Charlotte, NC
"The Future of Food Allergy Treatment"
Join us as we welcome keynote speaker Dr. Wesley Burks, one of the nation's leading experts on food allergy research and treatment.
Carolina Asthma & Allergy Center physicians, Emily W. Langley, M.D.and Michael A. Lapuente, D.O. will share the latest facts and  information about gluten allergy and allergy testing.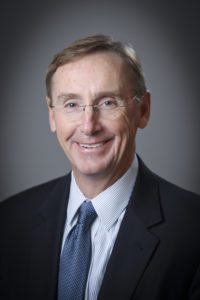 About Dr. Wesley Burks, keynote speaker
A. Wesley Burks, MD is Executive Dean for the University of North Carolina School of Medicine. In this role, he leads the academic mission in research and education for the School. He also holds the Curnen Distinguished Professorship in the Department of Pediatrics. Dr. Burks and his colleagues identified the proteins in peanuts responsible for the allergic reaction and are leaders in the worldwide effort to develop treatment for food allergy, including peanut allergy.
Dr. Burks has been published in many distinguished journals and has authored or coauthored hundreds of articles, chapters and abstracts. He is a past President of the American Academy of Allergy, Asthma and Immunology and a past Chair of the NIH Hypersensitivity, Autoimmune, and Immune-Mediated Diseases Study Section.
RSVP HERE: http://www.carolinaasthma.com/blog/free-food-allergy-symposium-august-13-2016-mint-museum/